JOYSKIN
220,00 €
100ml
YOUR SKIN LOOKS YOUNGER – TheONE JOYSKIN is a green active AWARD WINNER ingredient that helps your skin to look younger
+50% ACTIVE POSITIVE MOOD
INCREASES the POSITIVE MOOD
BRINGS BALANCE TO YOUR LIFE & create HAPPINESS
-50% LESS negative mood
REDUCTION of emotional STRESS
REDUCES CROW'S FEET  by 28,4% and 24% less NASOLABIAL WRINKLES
INCREASE COLLAGEN
Anti-Aging REFRESHED and YOUNGER SKIN
Description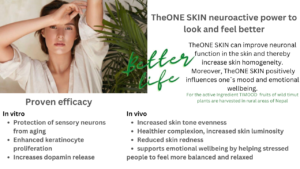 Application: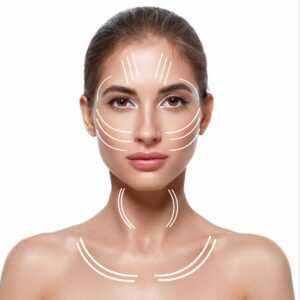 TheONE JOYSKIN
Apply 1-2 pump's JOYSKIN in the morning evenly to your face, neck and dekolleté.
JOYSKIN it not only makes you look good, it also makes you feel good
Active Heroes INCI: timur green vegetal
Hamamelis virginiana leaf extract, sodium hyaluronate,nicotina benthamiana hexapeptide-40 sh polypeptide-47,cimicifuga racemosa root extract, vitis vinifera fruit cell extract.
Who doesn't know it ? A day full of meetings, working from morning to night, a quick shopping trip after work and at home your family is waiting. There is no time to relax. But that's exactly what our body, soul and skin need. 
JOYSKIN it not only makes you look good, it also makes you feel good up to +50%. Supports emotional wellbeing 
JOYSKIN for a refreshed younger look    
REDUCES CROW'S FEET  by 28,4% and 24% less NASOLABIAL WRINKLES
INCREASE COLLAGEN
Anti-Aging REFRESHED and YOUNGER SKIN